Water Cures: The Simple Solution for Better Health
Water Cures is a scientifically proven, evidence based, common sense way for you to improve your health and sustain your personal wellness.
Water and salt are essential for optimal health. We need to drink water and take electrolytes (read: salt, potassium, magnesium and others...) every day in order to live. Follow the WaterCures protocol (to manage your fluid and electrolyte balance) and you will have better health.
Consider this: What do most domestic animals and wild animals drink to maintain their best health? What is their go to drink for hydration? Yes, simply water.
Just Like Fish We Need Salt & Water To Survive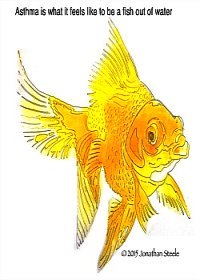 Even Fresh Water Fish
Need Salt
Water Cures: What it Does
Click inside and learn how the Water Cure (drinking water and putting unprocessed salt on your tongue) cures more than thirst
. Natural healing and holistic health are dependent on both water and raw or unprocessed salt that has over 80 trace minerals.
The Water Cures Protocol may help you...

Mindlessly lose weight
Sleep better
Stop leg cramps now and forever
Stop a heart attack and stroke
Normalize blood pressure
Eliminate headaches
Gout and Pseudo-Gout relief
End your depression
Cancel terminal cancer and exceed your expiration date
Help Manage Lyme disease
Relieve tooth ache pain
Help manage or relieve symptoms of over 76 diseases or conditions.
---
---
The Water-Cures Hydration Coach Training
Learn how to coach others using the Water Cures Protocol.
Your Natural Home Remedies Guide
Water Cures:
The Oral Version of a Saline IV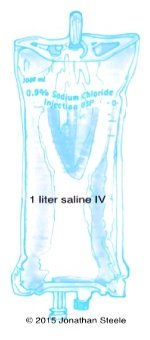 Here you will discover the science of how water and unprocessed salt is part of the natural cures protocol that works. This is based on the research of Dr. Batmanghelidj, and his life work in Your Body's Many Cries for Water. We are constantly adding the latest scientific findings to help you grow your knowledge base.

Included is the common sense approach of holistic health care. You will learn how to become a savvy health care consumer.


When possible, links to the scientific research going beyond and improving upon the work of Dr. B. will be provided. Information from these studies will enhance your understanding and improve your ability to use the original research by Dr. B.

Finally, science is starting to recognize the mind, body and spirit connection to all we do. To help make this connection, motivational tools to help you follow through and succeed in becoming an educated consumer will be provided for you.
Do You Have Natural Healing Questions?
Please send them in so they can be included in the Water Cure FAQ page.
Want to speak to holistic health hydration coach? Contact us.
Want to be a Part of the Water Cures? Participate and help us spread the word.

Want to be a Water Cure Hydration Coach Discover how you can help others to use the water cure and improve their lives.

Contact us.

Like what you are finding here? Give your feed back, tell your story.


Help others with your experience. Just fill in the information below and we will get back to you soon.