Water Cures Testimonials
We will keep adding water cures testimonials here as they come in and as we confirm the reports.
A
Agoraphobia Gone: The Simple Cure
Aids Notes from Dr. Batmanghelidj
Ending Alcoholism and Getting My Life Back
Anaphylactoid Response Stopped
Ankle Pain Relief for Runners
Arthritis From Pamela Johnson June 2015 via Facebook
I became interested in Dr. Batman's water cure four years ago and began drinking the recommended amount of water. I was simply curious--had no preconceived ideas for "curing" anything. However, after about four months, I noted the severe pain in an arthritic hip was gone! I had actually "forgotten" about this pain during the course of a busy schedule and it was a very pleasant surprise when I woke up to this discovery.
More Arthritis (Rheumatoid)Testimonials
Asthma Gone From My Water Cures Experiences:

My husband who suffered chronic fatigue had one of his customers come into the shop who too suffered chronic fatigue but was now cured and told him to order Dr. Batmanghelidj Book Your Bodies Many Cries for Water. The book arrived a week later and I flipped open to a chapter called Asthma and Allergies, of course I quickly read that and it made sense.

At age 18 I developed allergies to dust and pollen's. By 40 years of age I was developing asthma like symptoms so I was prescribed Bricanyl Turbuhaler by my GP. It helped some.

I did the water cures and I could not believe how much phlegm came out of me around the 5 week mark. Thirteen years on no more allergies or asthma. I always tell people about the work of Dr. Batmanghelidj. Kind regards Lissa
B
Ending Back Pain After Surgery
Bee Sting Allergy Natural Cure
Blood Pressure T from Ohio (Feb 2015)
I went to the doctor for a routine check up. My blood pressure was taken and read 145/81 (borderline hypertension)I started the Water Cures protocol about five days before a follow up doctor visit, which was two weeks after the initial visit. My blood pressure was taken and had come down significantly (116/79). This to me is proof that the Water Cures program works for high blood pressure (same doctor, same blood pressure machine). I did not do anything else (no diet modification, exercise, medication, vitamins etc) that would have contributed to the improvement in my health except the Water Cures protocol. Thank You Water Cures! :-)
Brain Fog
CM from Canada (Feb 2015): "My brain fog is gone. My blood pressure is now normal my concentration has increased. Constipation is gone. I have been doing the water cure for month and one week now.

OMG!!!! Last night I decided to bite the bullet and start the water cures. The salt was definitely a challenge, but I did it and followed it with 16-20 ounces of water - much more than I would normally drink going to bed. I didn't get up during the night. I woke up with a definite feeling of salty. In the AM, again dissolved the salt in my mouth (not as bad as last night), drank 16 oz of water, (I did have coffee with coconut oil), waited 40 minutes and had part of my breakfast (Jewish pumpernickel with cream cheese) followed by 16 oz of water. Shortly after, something spectacular happened - the brain fog disappeared and I felt full of energy. So much so, that instead of vegetating in front of the home improvement shows, we got dressed and went to the farmer's market.

It's now 3 hours since my miracle happened and I still feel energized - I haven't felt this way in years! THANK YOU!

--Maria C, Concord, GA.
C
Clear Cell Carcinoma Treatment and Cure
A Water Cures + Chemo and Radiation = Success Story
Cough Cleared Up Glasgow (Jan 2017)
Dear Water Cures, I wrote to you for advice at the beginning of the week. I had had a cough for six weeks and antibiotics and steroids wouldn't help. I can't believe the difference. I feel ever so much better. I am sleeping well and my cough is improving. What I didn't say was that I have MS, and now even my walking has improved. Thank you so much, I have been telling everyone to drink more water, and to go to your website. Thank you.
Valerie from Glasgow
D
Depresion Natural Remedies: Courtney's Story
Diabetes Natural Remedy Prevented a Life on Medications
Dizziness Gone
After 6 weeks of increasing water and salt, my dizziness is gone and the protocol has had a profound effect. Weight loss with no dietary or exercise changes. While still on BP meds, my BP is steadily dropping. My recent BP check in Dr office were the lowest numbers in years. The dizziness that has dogged me for 8 years is gone. All this in 6 weeks. What will 6 months bring? A true miracle!
Dry Cracking Skin on Hands / No More Lotion for Me
Does water without electrolytes dehydrate? Yes according to the science and this experience.

My name is Antonio, and I live in Colorado where the climate is very dry. During the winter each year my hands get very dry, and I used to spend a ton on special lotions from my local health food store! On Water Cures.org site I read that drinking water can actually dehydrate you, and that you need electrolytes. I ordered a little bottle, and started adding some drops to my water each day, I was amazed that the cracks in my knuckles all went away! I never used lotion again, and my hands went back to feeling great and full of moisture, even during the harsh 2018 Winter! Thank you so much Water Cures!
E
Edema Gone Over Night Without Drugs
Clear Cell Endometrial Cancer same as above Clear Cell Cancer Success.
Eye Sight Improved with Hydration
F
Fibromyalgia: 35 Years of Pain Gone and My Life Back
My Fibromyalgia Natural Cure: Discovered by Accident
Foot Pain Gone
I've been using the water protocol for a number of months now and have experienced significant improvement.

After a year or more of foot pain I am now running a 5 km run 3 times a week, foot pain free! My belief is that the water protocol works and has proven to be beneficial to many other area of my life - I sleep better, have fewer headache, less sensitivity to my surroundings, more energy, - the list goes on! I feel much more engaged in life! Thank you for this most valuable site and the information you provide.

--Lynn Boudreau, Canada. 2018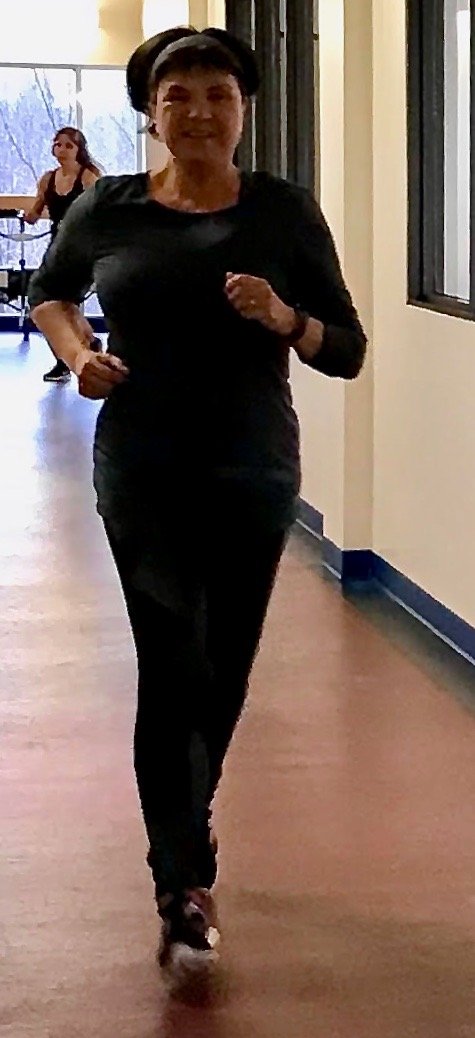 G
H
Headaches Ended After 10 Years
Headache
(From India) I am facing chronic headache last 15 years.
Pains became normal, taking the session of Rock Salt & water for 4 times in a day.


In addition that taking pinch of rock taking on tongue when ever pain starts & found beautiful results.
High Blood Pressure No More: The Water Cure by Jim Bolen
Natural High Blood Pressure Remedy
Ending Migraine Headache Diet: A Simple Solution
Genital Herpes Cure Testimonial Audio Interview Included
----
Heart Disease Ended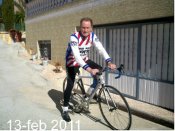 The story of 70 Year old Norbert Lynham who was sent home, told there is nothing that can be done and the next heart attack he had would kill him. Amazing 'Rest of the story' to be told here.
I
J
K
Natural Kidney Disease Treatment
L
My Lupus Battle
So far, after only 1 week of adding sea salt & spring water to my daily routine, my energy & brain fog have improved by 20%! This is HUGE for me!! I am a RN of over 10yrs & truly believe the science behind WaterCures.org is solid. I look forward to becoming the healthy & active person I long to be!!! I will be sure to keep you all informed on my improving health!! Elizabeth Gilky (March 2015)
Lymphoma Helped with Vitamins, Herbs and Hydration
Hello, I'm in remission from lymphoma that there was no way I was supposed to survive.

My last hospital stint was 5yrs ago. The thing is, nobody from my cancer team to my personal doctor told me anything that had to do with replacing any of the things my body was so depleted of from the chemo to the months of being on 5 different types of antibiotics I was on it for almost 2 years.

I came Across you by accident looking up info on glutathione. This landed me on WaterCures.org and the importance of water and unprocessed salt.

You spoke of some water protocol that I was praying might help me too! You know what my body is going through because of the dehydration, so I don't need to tell you about all my issues.

For now, I just drink as much juice as I can get down because is better than nothing. Yes I know the sugar is horrible for me, but at least its something. I'm currently on vitamins and a bunch of other herbs.

This knowledge truly helps chop the H off of hopeless.
M
Mental Alertness
From a first time user: I started my day with 8 oz of pure water with just a pinch of Himalayan salt to get .....started.

OMG it was like someone turned the lights on!
Menopause and Fibromyalgia Relief From Water And Salt
Multiple Sclerosis: From Wheel Chair to Walking
N
O
P
PAD Symptoms
I had PAD like symptoms since about a year. Initially I thought it is PAD so I went Doppler, it was confirmed that blood supply was OK.

Now I thought I may be deficient in B 12 so B-12 protocol. It gave me little relief, but tingling & pain would come back again. About two days back I saw YouTube video of Dr. B, immediately stared Dr. B salt & water. To my amazement 50% of my pain went away in the first hour. This my third day I am 80% healed. Side effects: when I woke up this morning I had minor oedema on my left fingers and my face.
Q
R
Dystrophy Reflex Sympathetic Syndrome
----
Reflex Sympathetic Dystrophy Syndrome Pain
S
Sleep
"I can personally testify to the gaining of a good night's sleep through the use of the "Water Cures" before gong to bed. It really works!"
--Elanor Bobrow, Host "Take Charge of Your Life"
WDIY Lehigh Valley Community Public Radio
Sleepless in Israel
Hi, Accessing this site two days ago (August 2015) has changed my life, I was on AD drugs, not sleeping at night, stressed all the time and with constant headaches.

Adding all natural pink salt to my water made me sleep like a baby!;) , I feel like a new man never felt that good in the last two years. I thank you from the bottom of my heart for sharing this knowledge.

Note: While some do put the salt in the water, many find that it upsets their stomachs. Most put the salt in their mouth so it can be absorbed into the blood from the mucous membranes there rather than in the gut.
T
U
V
W
X
Y
Z