You can end back pain forever with water and unprocessed sea salt. There are a number of books and web sites that also can help you end back pain. Most other treatments will work even better if you compliment the treatment with the Water Cures protocol. Or, you can just use the Water Cures protocol alone and end back pain. Sometimes enhanced versions of the water cures may be needed to eliminate pain.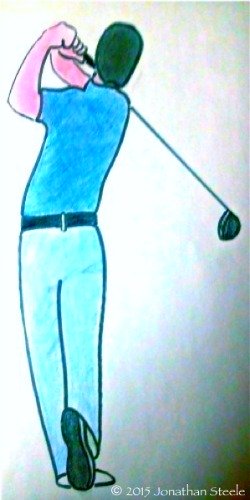 Of all the home remedies for back pain, water cures should be the first thing treatment you use. This is common sense. Pain and especially back pain is a result of, among other things, dehydration. Help for lower back pain starts with learning how to effectively manage back pain.
If you want a cure for back pain and want to be able to defeat back pain forever, then water cures can help you.
How to End Back Pain Forever
The Water Cures Protocol is the first step on your path to ending back pain forever. Back pain is often a body response to chronic unintentional dehydration. To correct the dehydration requires both water and electrolytes.

It is important to know the cause of the pain, where it is located and what kind of pain is being experienced.

If you have not found relief from traditional medical treatments, then consider the water cures protocol. Doctor Batmanghelidj found that by following the water cures protocol along with resting in positions to allow the back to rehydrate can end your back pain.
Causes of Upper Back Pain:
Understanding the causes will improve your compliance. While dehydration could be the main cause, sometimes consuming excess sugars can cause back pain. A back out of alignment could likewise cause excruciating pain. A trip toe the chiropractor can resolve the pain with one treatment.

If you start with the chiropractor, consider using the water cures protocol 45 minutes before getting the treatment.
More Specific Back Pain Locations
The location of the pain can speak volumes for what is happening inside your body. Pain is your friend. Pain is the way your body tells you something is wrong.

Where is your pain? The location can tell what may be going wrong?


Low Back Pain Causes including unusual reasons like sugar.

Pain in Upper Left Back

Middle Left Back Pain

Lower Left Side Back Pain
Finally, what else can you do?
One exciting discovery from the late 1990's that has been researched from funding from NASA is

Red Light Therapy.

This is enhanced by using the Water Cures Protocol. The results are incredible.

Click Here

to learn more about it.