Glucosamine Chondroitin Benefits Fail
Glucosamine chondroitin benefits fail happens all the time even though there is a simple way to avoid it.
The research, the doctors and your neighbor who uses glucosamine and chondroitin will either swear by it or say it never worked. Some have seen a benefit in as little as three days, others inside a month and some never see a benefit.
The reason for the glucosamine chondroitin benefits fail for some, a lack of proper hydration.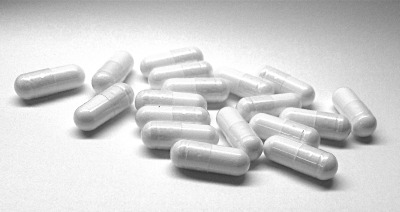 Cartilage Circulation
Our cartilage has no circulation. In order to properly hydrate the cartilage, our bodies have to be properly hydrated. Just drinking water or fluids in the forms of juices does not properly hydrate our body. We need electrolytes to get the water to the inner most parts of our bodies. The cells of our cartilage are even more dependent on the electrolytes to get hydration.

What does this have to do with getting the full glucosamine and chondroitin benefits? It is logic. Our bodies use water to transport nutrients to our cells. Since there is no blood flow to the cartilage, it is even more dependent on the hydration status to deliver nutrients. Thus, to get the benefits of glucosamine chondroitin, the need is greater for proper hydration.
How to Hydrate the Cartilage
To get the optimal hydration of the cartilage, the water cures protocol is the simplest way to hydrate the innermost parts of our body.

The basics, every time you drink, drink 10% of your body weight in ounces of water. For every 16 ounces of water Dr. Batmanghelidj recommended taking 1/8th tsp of unprocessed sea salt and dissolve it in the mouth. The salt along with the trace minerals gets sent throughout the body with the blood.

The water, in absence of food, travels to the gut faster. Once hitting the gut, it is sent throughout the body and the salt helps with the distribution of the water at the cellular level.

This is the optimal way to get hydration to the cartilage which depends on being bathed in fluids in order to rebuild and repair. Likewise, this is how the glucosamine chondroitin can more readily get to the joints to help the repair work.

We do not have any research to show that the water cures protocol will promote glucosamine chondroitin msm benefits or D3 benefits. We do know the water and salt work on their own. We also know that the glucosamine and chondroitin benefits are obtained by many and there are some that get no benefit.

We believe the confounding factor is hydration. If the body is poorly hydrated, it cannot repair as easily as if it is well hydrated.